It's National Allotments Week, so get involved!
August 10, 2015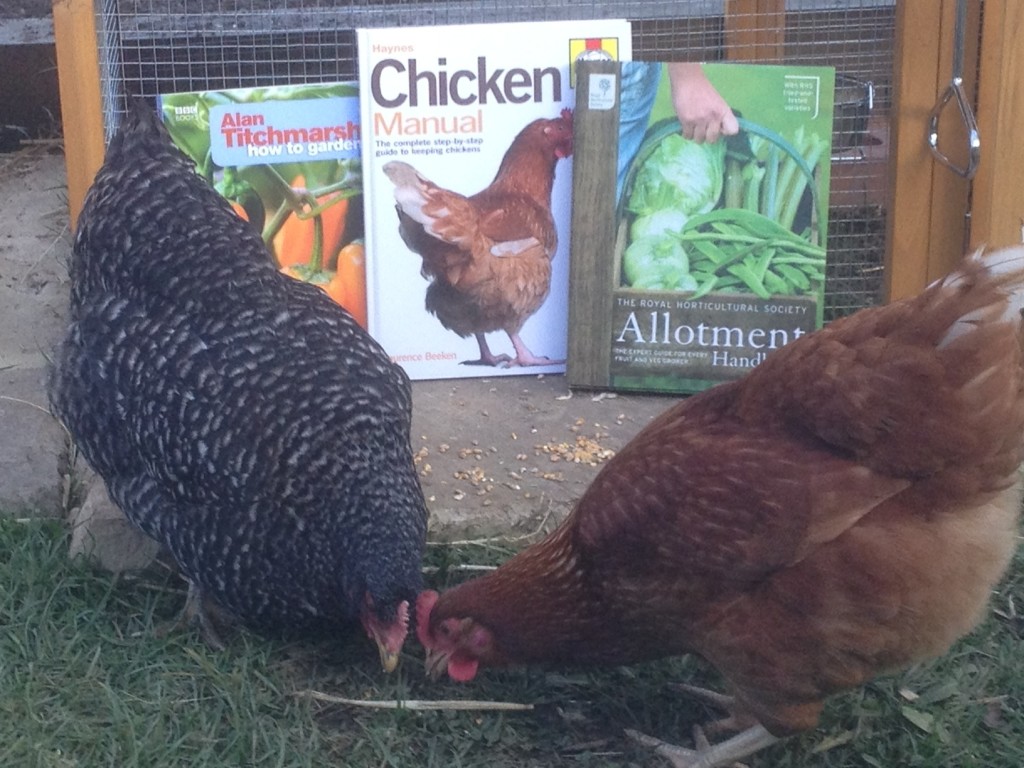 It's National Allotments Week, so get involved!  From veggies to chick lit…
Would you like to save money and reduce your carbon footprint? With almost a quarter of the UK population growing their own vegetables and an estimated  three quarters of a million people keeping chickens in their back garden, recreating a bit of 'the good life' is more popular than ever.
National Gardening Week is upon us, so now is the ideal time to make a start. And keeping with the green theme, your library is a great source of free information with books, dvds, e-books, magazines and more to help you make the most of your patch without spending your cash on books when you could be spending it on plants, seeds or chicken feed.
More and more people are discovering the advantages of gardening and growing their own fruit and vegetables. Gardening is important to our environment, good for our health and can be lots of fun. Jane Purdie is a keen gardener and has been growing her own vegetables for several years.  She has recently bought three chickens: "We got a few books out of the library before deciding that chickens would fit into the garden and not be too much trouble.  I've borrowed a couple of books since we had them too – just to check up on things. They are such funny birds and have settled in really quickly, we have lovely fresh eggs every day and they help with the weeding!"
You can search online for the books available in your library or as e-books and you can join the library, reserve and renew books online – for more information visit librarywales.org
Welsh libraries have even got a short film about getting gardening books from the library with Grampy and Dylan Bibli working hard to reduce their carbon footprint youtube.com/WelshLibraries