Famous Fans
Libraries mean different things to different people, here are some thoughts from some of our more famous supporters:
Ruth Jones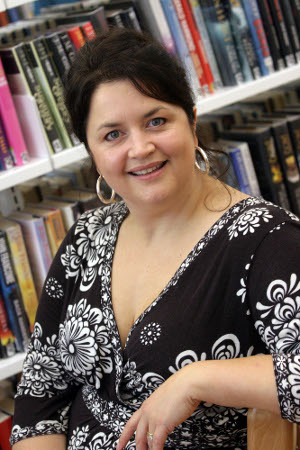 Actress and Writer, Welsh Libraries Champion 2009/10
I am such a big fan of libraries. Not enough people realise the potential of libraries and what they can do for them – libraries are inspiring places and are often the centre of the community – a haven that is open to all, from babies and toddlers to silver surfers and it's free to join.
I have spent many hours in public and academic libraries throughout my life – reading, writing and researching. Libraries are where I first discovered the internet and I would urge anyone who hasn't been into their library lately (or ever!) to take a look inside.
Have a chat with the staff to see what is on offer – as well as hundreds of wonderful books on just about any subject for free; there are DVDs and CDs available, free internet access, classes and activities.
Colin Jackson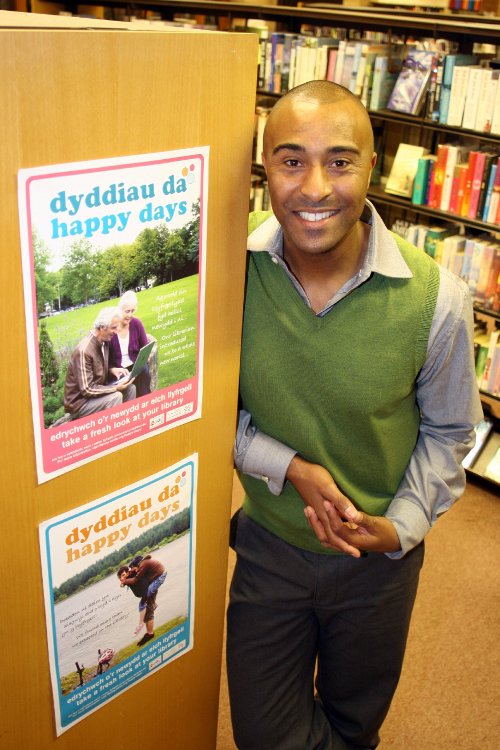 Olympic Athlete and Sports Presenter
Libraries have been a constant source of inspiration to me. I've used them for all sorts of reasons – researching my family tree, borrowing books for both work and leisure purposes, quizzing the staff and simply to learn new things. Where else can you pick up books for nothing – that has to make you happy!
Cerys Matthews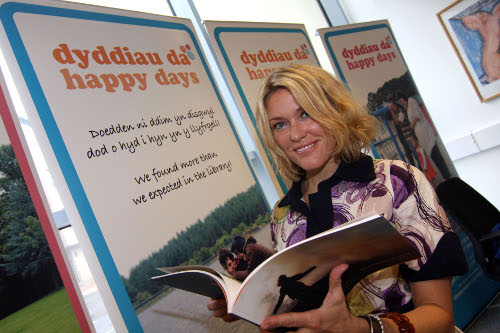 Musician
Libraries are wonderful places, my children really enjoy their visits to our local library and I have great memories of rainy afternoons in libraries all over Wales and you get so much for free!
Jade Jones - Olympian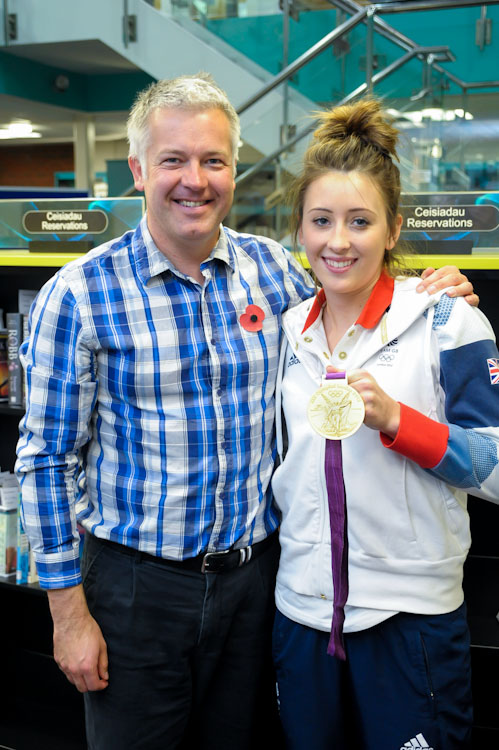 'It's great to be a part of the Get Reading, Get Better, Get Libraries campaign.  Books are a great source of inspiration and motivation and sitting down with a good book is always guaranteed to make you feel relaxed.  Health and Wellbeing is very important to me as an athlete and its amazing how much advice and information you can get from your local library and all for free.  I would advise everyone, no matter what their age to go and take a fresh look at your library as you might just be surprised at what you find!'
Stephen Fry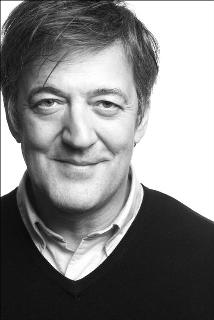 Fry's Planet Word – BBC HD
"When I get in [a library] I feel this buzz … There is something about the fact that behind all these bound copies there are voices, there are people murmuring, seducing you, dragging you into their world. These are wonderful places, I suppose that if I have a campaign I am really behind it is that of saving our libraries."
Fry's Planet Word, BBC HD, 16 October
Derek Brockway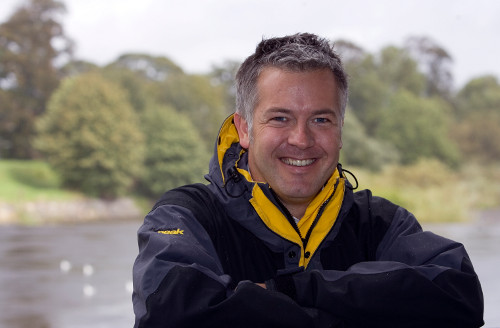 BBC Wales Weatherman and TV presenter
I have visited lots of libraries on my travels around Wales – there aren't many places where you can just pop in, sit down and read a book or get online all for free without feeling obliged to purchase something! I'm sure you'd be surprised at just how much libraries do from activities for toddlers through to silver surfing and classes in everything from knitting to yoga!
Gethin Jones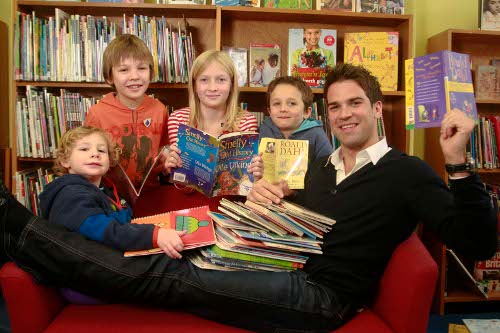 TV Presenter and former Blue Peter presenter
Libraries have played an important part in my life – from when I was a child choosing my favourite books through to studying for my degree at University. I'm really impressed by all the different things that libraries now offer – not just the books, but DVDs, audio books and free internet access and it's great that so much is available for free!
Sian Lloyd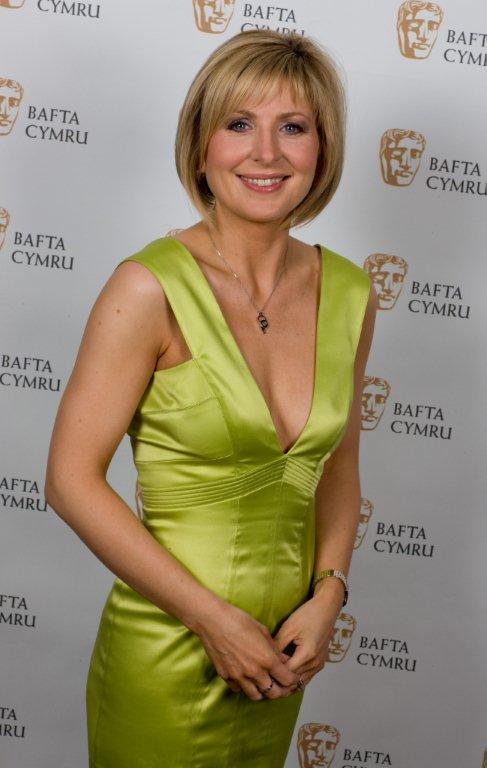 BBC Wales Newsreader
A visit to my local library in Wrexham was a Saturday morning treat when I was growing up. I used to love sitting on the fluffy cushions in the children's section and choosing my books for the week ahead. When I was a student the reference section was an invaluable tool for my studies, and now that I'm a mum I'm introducing my little boy to the library in Cardiff.
Roy Noble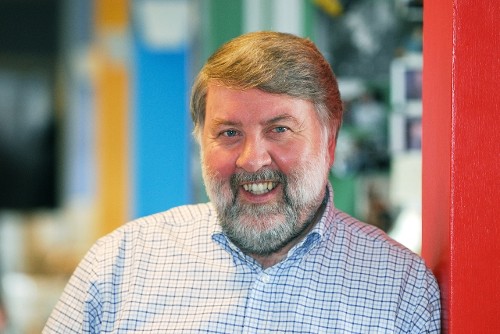 Radio Wales and BBC Wales TV Presenter
Libraries hold the secrets of hindsight, insight and foresight, where we've been, where we are and where we're going. We should readily share the secrets and guard them as our own. Libraries are a box of possibilities, everyone should have a key.
Chris Corcoran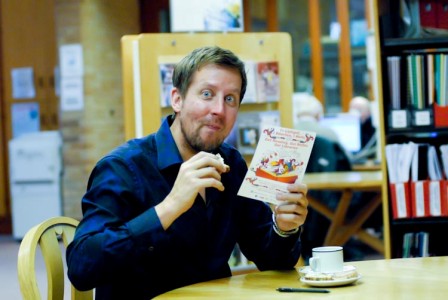 Comedian and Broadcaster Chris Corcoran said, "Whether you are facing a difficult time at home or in school, need internet access or information for a project or if you want to get your hands on a stash of graphic novels or e-books, the library is a great place to find all this and best of all it's free! So I'd urge you and your mates to take a fresh look at your library"