Developing Wales as a nation of Coders
September 21, 2015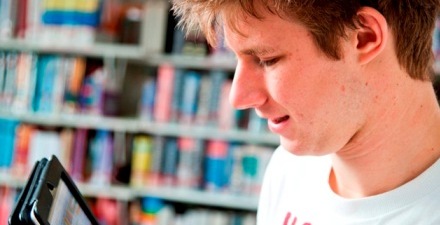 During National Coding Week starting 21st September 2015, WEA YMCA CC Cymru, Wales' largest Adult Learning provider, is aiming to put Wales at the forefront of coding by offering taster sessions called "Coding for Adults – a Beginners Guide", with follow on courses being delivered throughout the year. There will be sessions in every Unitary Authority in Wales, from Holyhead and Wrexham in the North, Chepstow and Pembroke Dock in the South, and everywhere in between.
Coding is a language that makes it possible for us to talk to computers and create software, apps and websites. Many people have access to a computer or mobile phone, but may not realise that the browser, the operating system, the apps on their phone, social media, and websites are all made with coding.
WEA YMCA CC Cymru have teamed up with public libraries , Code Club, Welsh Government's Digital Inclusion programme – 'Digital Communities Wales', and regional partners to offer beginner courses in local libraries and community venues throughout Wales.
Speaking at the launch event in Cardiff Central Library Hub's new digital floor, the Deputy Minister for Culture, Sport and Tourism, Ken Skates, said "Learning new skills such as coding can open new doors to people. We are increasingly moving into an online world and it is important that people do not miss out on opportunities to develop these skills, which have the potential to create employment opportunities. I'm delighted to launch the National Coding Week in Wales and am pleased this is taking place in a library, which is the ideal place to get support to learn new skills. It's particularly good to launch it in the new digital floor of Cardiff Central Library, which received a grant from the Welsh Government towards its modernisation."
Mark Isherwood, Chief Executive for the WEA YMCA CC Cymru said:
'We are really keen to be bringing this new curriculum to the communities of Wales. Coding has been recognised as a skill to be developed within compulsory education, and we want to ensure that adult learners are not disadvantaged. We have extensive experience of delivering Adult Learning throughout Wales, and working with our partners will ensure that we are able to offer learners the opportunity to create websites, apps and learning content. The taster sessions, and follow on courses, could be the start of a new learning journey for adult learners, providing skills for a changing workforce'.
Richard Rolfe, co-founder of National Coding Week said:
'I have been overwhelmed by the steps that the Welsh Government has taken to embrace National Coding Week as we look to tackle the digital skills shortage. National Coding Week is all about empowering adults right across the UK, enabling them to take advantage of digital opportunities. I'd encourage everyone in Wales to attend one of the fantastic events taking place this month and learn something new. If I can learn to code aged 51 then anyone can!"
Click here for a list of events happening in Wales
Further details of the taster sessions throughout Wales can be found on the National Coding Week website http://www.codingweek.org/ and at www.weacymru.org.uk