Cerrigydrudion Community Library is launched
January 13, 2015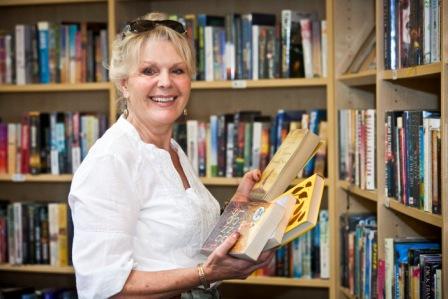 An exciting partnership between Conwy County Borough Council and Cerrigydrudion Community Library Support Group aims to safeguard library services in the Uwchaled area.
The keys to the town's library building was presented to Cerrigydrudion Community Library Support Group 12/12/14, officially marking the launch of the second community library of its kind in the County Borough.
Conwy County Borough Council will continue to provide core library services, such as staff time, books and PCs, but the premises will be managed by Cerrigydrudion Community Library Support Group (CCLSG).
Cllr Chris Hughes, Conwy's Cabinet Member for Communities said: "This initiative is part of our project to modernise libraries across the county and provide a sustainable service for the future.  We were successful in our application for a grant from Conwy Rural Partnership's Key Fund, which allowed us to renovate the building; that work has been completed and I'm delighted that we're handing over the keys to CCLSG, and pleased to see the community library model being rolled-out."
The library building will be officially taken over by CCLSG on a 25 year lease. The transfer has been approved by the local councillor, the modernising libraries board and the Council's legal department.
Einion Edwards is Chairman of the Cerrigydrudion Community Library Support Group. He said, "I'm delighted that we've been able to save our library, which is an essential resource in this rural area. In addition, we hope to host sessions from the Citizens Advice Bureau, support Cartrefi Conwy's local activities and make the building a focal point for local support services."
The partnership approach between CCLSG and Conwy County Borough Council is underpinned by a comprehensive Service Level Agreement and has been supported by CyMAL: Museums Archives and Libraries Wales