Blaenavon library reopens in new home
September 3, 2015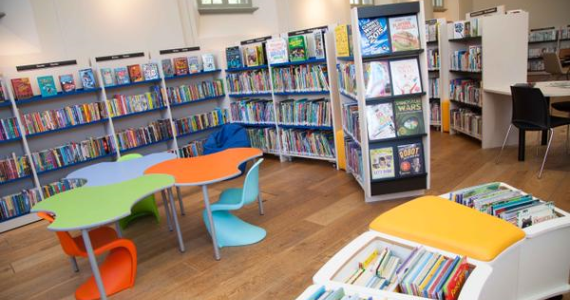 Blaenavon library has reopened at its new home in the Blaenavon World Heritage Centre.
Opening hours will be 10am – 5pm, Tuesday to Saturday, with self service access to quick choice and local history books on Sundays.
Customers will also be able to access a range of council services including the customer care centre, community meeting rooms, education and learning facilities, and a café with public internet access.
Councillor Lewis Jones, executive member for regeneration, said: "This move secures a library service in Blaenavon and means we can give our customers a better service all around.
"Customers can now enjoy a coffee while reading the morning newspapers, browse the selection of books, pay their council tax, order recycling containers and access a host of other council services, all in one location."